GRANITE ESCROW & SETTLEMENT
SERVICES EB5 PROGRAM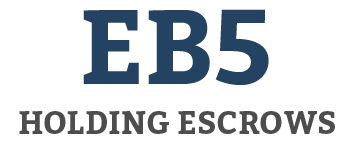 Granite has a specialized department for holding escrows and handles numerous EB-5 escrows with projects all over the country ranging in size from $7m to $100m+.
Our services include all services of an escrow agent such as setting up the escrow account for the project, preparing the escrow paperwork, receiving funds and releasing them in accordance with the instructions contained in the escrow agreement. As funds are received from investors, Granite issues receipts and confirmation of funds letters.
With over 500 years of combined real estate closing experience, Granite Escrow & Settlement Services offers you experienced escrow officers well trained in real estate procedures, title insurance, taxes, deeds and insurance. Their wealth of technical experience and knowledge is your assurance of a smooth closing. By acting as a neutral third party who follows the instructions of both the buyer and seller, keeping track of all the details in a transaction, Granite Escrow & Settlement Services gets the job done with efficiency and accuracy.
As a company, Granite has received certification for the Standards for Attestation Engagements No. 18 (SSAE 18) SOC 1 Type 2. This means that we have state of the art systems and operate at the highest level of organization and security. With the rigorous regulations mandated by the Consumer Financial Protection Bureau (CFPB), Granite is one of only a handful of escrow companies to have submitted and passed this specialized audit on all our internal controls over security, availability, processing integrity, confidentiality, privacy and financial reporting.