Granite Escrow & Settlement Services has one of the most extensive corporate teams, designed to aid and assist our branches and escrow officers at the local level. With over 200 years of combined management experience, our corporate team allows our escrow officers to focus solely on their escrow transactions and their clients. We have a designated trust accounting department and all funds are processed in and out of corporate on a separate network to protect our clients' money. Below is a list of our corporate team:
---
---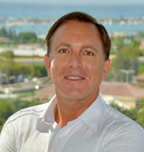 Mr. Cohen is a graduate of the University of Arizona (1985) with a B.S. in Psychology and Business Administration. He worked for 2 years as Director of Expansion for the SAE National Fraternity & Foundation before joining the Xerox Corporation in their corporate management program. In 1988 Mr. Cohen worked for a year as a Title Representative for North American Title Company. He was then recruited to work for Heritage Escrow Company, and opened their 4th location in Newport Beach. Within a short time he became a part of their corporate management team, first as Sales Manager and then as their Senior Vice President. Mr. Cohen was an essential part of the company's growth, helping it expand from 4 locations to 26 locations throughout the state of California, making it the state's largest independently owned escrow company.

In 2007, the company was sold to a title company and Cohen left in January 2009 to establish a truly independent escrow company, Granite Escrow & Settlement Services. Through earning the respect and loyalty of his former associates, many followed Cohen and joined the Granite Escrow team, becoming integral in the company's current growth and success. Cohen's philosophy is to treat the employees like they are his clients and as a result, the clients will be well taken care of. Integrity and ethics are the core values he believes make a company strong. As a result, Granite Escrow & Settlement Services has grown to eight locations spanning across all of Southern California and is one of the largest independent escrow companies in California.

Brad served as the National President of Sigma Alpha Epsilon, the nation's largest college Fraternity with over 250 chapters, 15,000 undergraduate members and over 310,000 initiated members. Brad served as President of the OC chapter of the Juvenile Diabetes Research Foundation. He is currently an executive board member of the UC Irvine Diabetes Research Center. Cohen is a resident of Newport Coast, CA and is married to his wife Kim. They have 3 children: Devon, and twins Zachary and Sydney.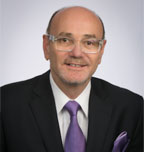 An experienced general management executive with an exceptionally strong track record in developing strategic plans, reorganizing complex businesses and building revenues, Mr. Sender has been an outstanding leader and contributor throughout his career. From his early days with the Zale Corporation and Federated Department Stores to his more recent executive leadership roles in consumer goods importing & distribution, healthcare information systems and telecommunications, Mr. Sender has made contributions including transformational change in organizations to improve company culture resulting in increased revenue, greater turn profits and increased shareholder value.

Overall, Mr. Sender has a combination of analytical and financial skills balanced with frontline operations, business development, finance and general management experience. This broad background has helped him form a skill set that defines a complete executive: the ability to accurately assess and formulate winning strategies for the long-term while having the talent and experience to execute action plans to reach near-term business goals and revenue targets.

With his vast experience in running operations for many large corporations, Mr. Sender took on the challenge of bringing Granite Escrow to the forefront of the escrow industry by guiding the company to its successful completion of its SSAE 18 SOC Attestation. This has elevated the company's standards of operations and practices to rival that of any major title company or bank.

Sender is a resident of Newport Coast, CA and is married to his wife Adriana. They have 2 children: Dominic and Jacqueline.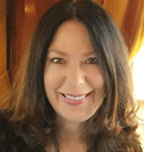 Beverley Woolf is General Counsel for Granite Escrow & Settlement Services. Beverley began her legal career in 1995 and is a licensed Attorney and member of the State Bar of California. Beverley manages the Company's Holding Escrow division and has substantial expertise in EB-5 related holding escrows. On these complex escrow transactions, Beverley provides fast and efficient service providing customized Escrow Agreements, overseeing all funds held in escrow, offering a wealth of knowledge and experience to all participants of an EB-5 transaction. Throughout her career, Beverley has focused on a variety of fields of law including corporate, contract, litigation, employment and business law.

Beverley resides with her family in Orange County, California.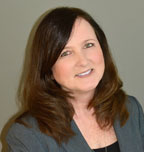 Janet Moore is Granite Escrow & Settlement Services' expert Senior Trust Accounting Manager.

Ms. Moore has over 25 years of experience in both trust accounting and escrow and runs Granite Escrow's trust accounting operations. Janet originally started her career with Spring Mountain Escrow in 1991. Janet has since been working with Brad Cohen for many years, initially at Heritage Escrow before transitioning to Granite Escrow in 2010.

Janet is very detailed-oriented, skilled and knowledgeable and is exceptional at what she does. She is passionate about the people that make up Granite Escrow and is extremely friendly and caring, lending a hand whenever it is needed.

Janet believes strongly in Granite Escrow's tagline and core values; 'our strength is in our people' and 'we strive to deliver excellence in all that we do'. She works diligently to provide the best possible service to Granite Escrow's clients.

Janet was born and raised in Southern California and while she is an avid traveler, she always loves coming home to her three grown boys and the beautiful weather.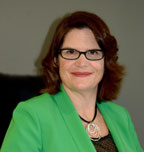 Sheila Bracha is Granite Escrow & Settlement Services' Manager of Escrow Operations. Mrs. Bracha is no stranger to the escrow industry, with over 25 years of experience working in the settlement industry and hailing from a family of escrow officers.

Sheila started her career in 1992 working for her family owned independent escrow company as a receptionist and messenger. Mrs. Bracha progressed quickly to assume the role of escrow assistant, while simultaneously undertaking a Bachelor of Science degree at the University of California, Irvine. On the completion of her studies, Sheila started her full time career as an Escrow Officer.

Sheila has since had the opportunity to work in positions of leadership for one of the leading escrow software providers in the country. Here she was able to acquire extensive knowledge in settlement software design and document management, while developing her training and support skills.

Sheila brings knowledge and expertise to the Granite Escrow corporate team and has taken great strides in improving and streamlining our systems. Sheila works diligently to ensure that all Granite Escrow employees are kept abreast of company policy and industry updates through her cutting-edge employee training program.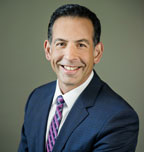 Mr. Marquez is a graduate of San Diego State University and fourteen-year veteran to the escrow industry. He has spent his tenure in business development and sales. He began his career in escrow as a Sales Executive with The Heritage Escrow Company in Beverly Hills. Within his first two years in the business, Marquez became the top-producing representative at Heritage and received recognition each year for his contributions to the organization.

As Senior Vice President, Sales/Marketing for Granite Escrow & Settlement Services, Mr. Marquez is responsible for growing the company's footprint in Southern California. The company has expanded from four to eight locations over his tenure with the company. Marquez has spent a substantial amount of his career in Beverly Hills/Greater Westside Area and has established a reputation as a trusted resource to realtors, investors, developers, as well as everyday sellers and buyers. His experience, expertise, and focus over the years has been working with the high-end luxury market. He has attracted top escrow officers in the industry to Granite by providing a solid foundation for escrow operations and business development. Mr. Marquez has a great great ability to understand his clients' needs and customize the company's escrow processes in collaboration with his escrow officers to produce the workflow and results that suit their needs and demands. As a result, he and his team of officers have established Granite as a prolific escrow holder to the largest residential transactions in Southern California.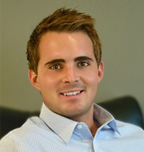 Nick graduated from the University of Arizona with a Bachelor's of Accounting & International Business. Upon graduation, Nick secured a highly sought-after position in one of the top public accounting firms in Orange County, gaining invaluable experience in the mortgage lending industry.

Nick handles all day-to-day aspects of Granite's accounting and bookkeeping, including payroll, accounts payable, 401k administration and he plays a pivotal role in preparing the monthly financial statements.

Nick is a data-driven individual with a knack for problem-solving and streamlining processes, and he has improved many of Granite Escrow's financial methods.

Nick values Granite Escrow's approach to growth and success, by leveraging the latest information on cyber threats and technology. He enjoys working closely with Granite Escrow's corporate team of experienced professionals.
Contact Us Today!
We'll get back to you at our earliest convenience.
---